Food Offerings – North Conway, NH
Fresh Homemade Treats & Award-Winning Dining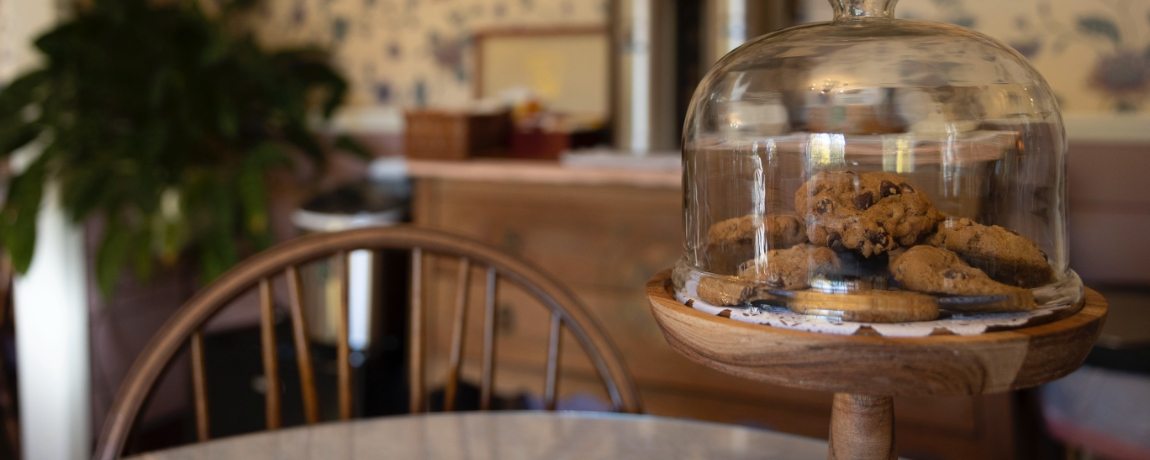 Lodging at this award-winning inn includes a homemade gourmet breakfast with items prepared to suit most dietary restrictions, including gluten-free. Enjoy the morning sun and the view to start your day. Complimentary tea and beverage service with home-baked treats is available every afternoon. Enjoy your treats in front of the living room fireplace, or in warmer weather, settle into one of our Adirondack chairs to take in the natural vistas.
The Buttonwood Inn on Mt Surprise is known for its culinary accomplishments providing guests with a variety of items for breakfast and afternoon refreshment. In 2013, The Daily Meal included the Buttonwood Inn on Mt Surprise in "The Top 50 US Bed and Breakfasts for Food." The Travel Channel named Buttonwood Inn on Mt Surprise one of the "Top 10 New England Bed and Breakfasts" in 2010. The Inn won the Best Food in 2009-10 from BedandBreakfast.com and their Best of New England award in 2010-11.
Breakfast
Doug and Donna-Marie prepare everything from scratch with fresh local ingredients. Their gourmet breakfast entrees are creative with unique flavors and food combinations. They serve award-winning maple syrup purchased from Fuller's Sugarhouse in Lancaster, New Hampshire. With prior notice, most entrees can be modified for gluten-free, vegan, diabetic, or vegetarian diets. One morning a savory breakfast entrée is served and the next morning a sweet breakfast is served. The savory morning breakfast starts with either a quick bread or muffin and juices, including their special concoctions. Homemade granola, yogurt, fresh fruit, and toast and jam are also available if you prefer a lighter start to your day. The sweet breakfast entrée will start with a freshly cut fruit salad topped with a raspberry puree or warm apple compote topped with yogurt and granola. Sweet breakfast entrees are served with either pork sausage patties or thick-cut bacon and New Hampshire made maple syrup. Check out the full breakfast menu for more details:
Early coffee and tea are available on the buffet table at 7:30 am.
Breakfast is served from 8:00 to 9:00 am.
We can provide a travel breakfast for guests who must leave the inn before breakfast as long as we are informed at least 24 hours in advance.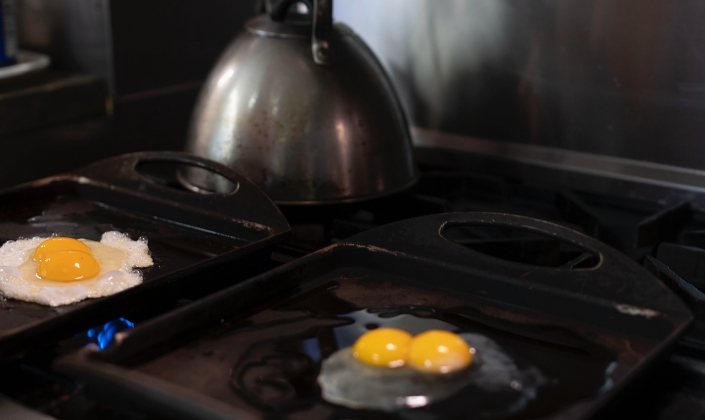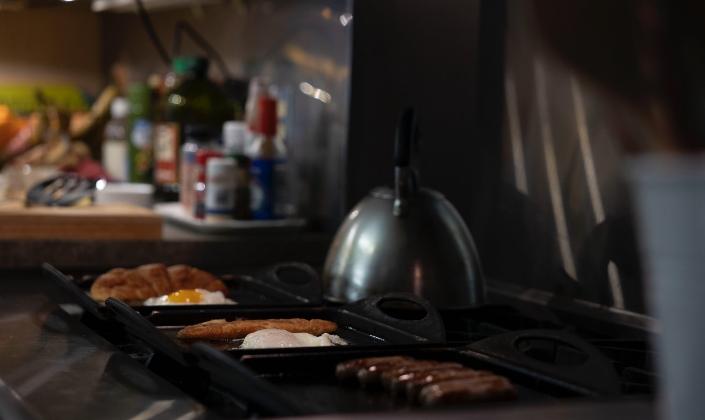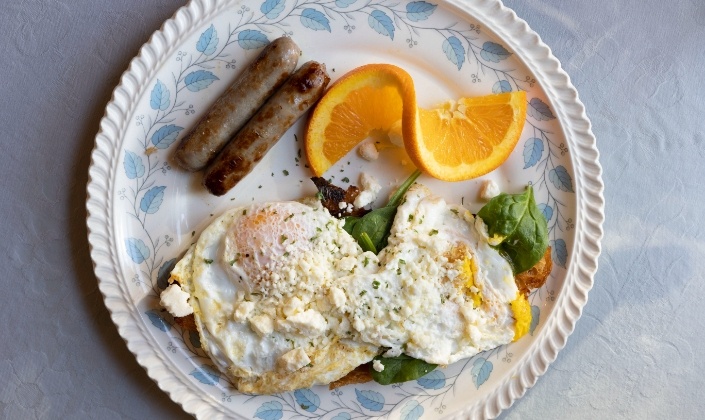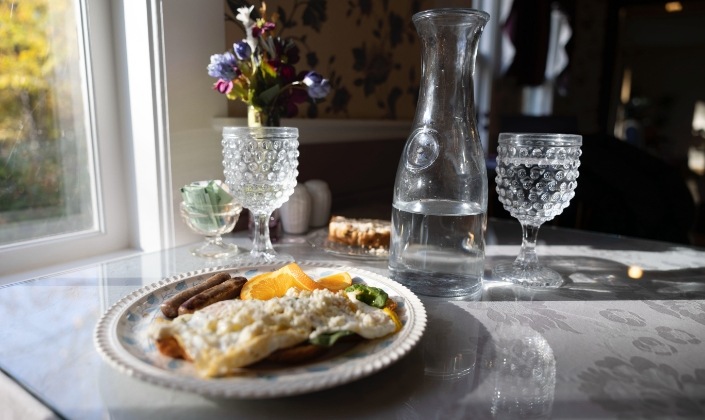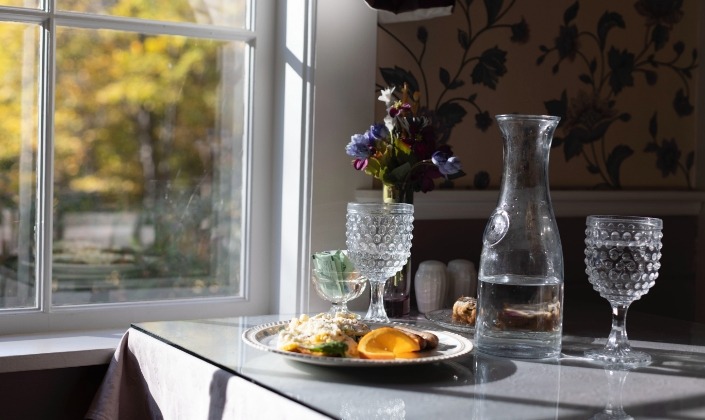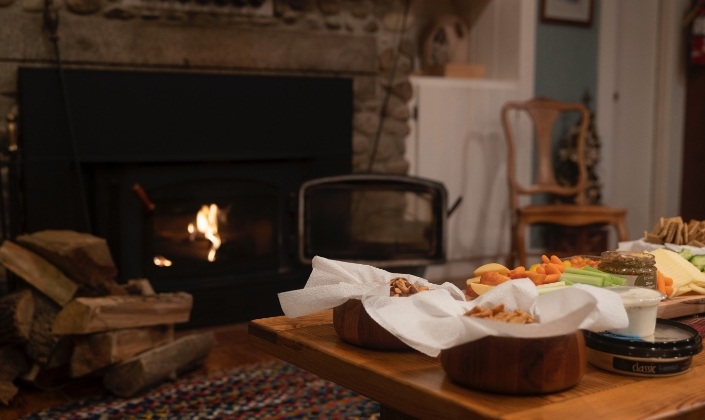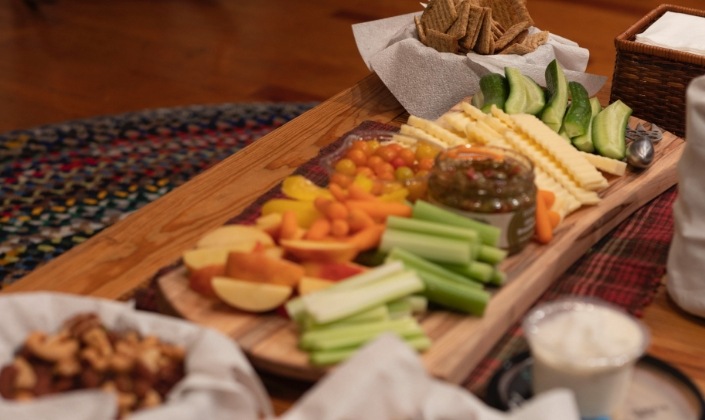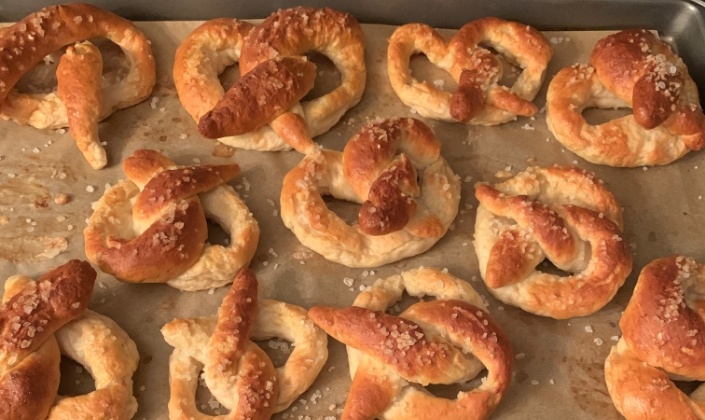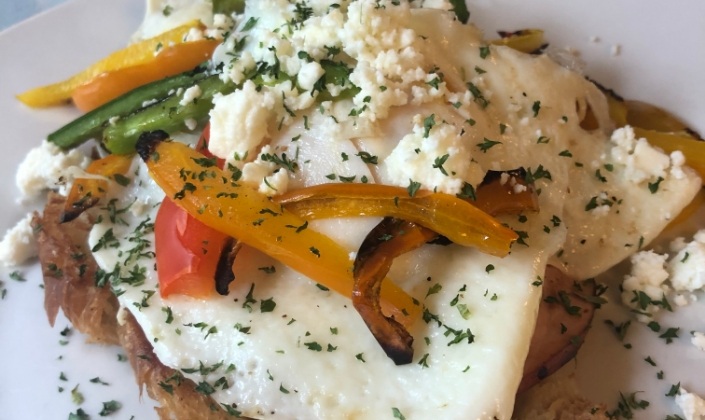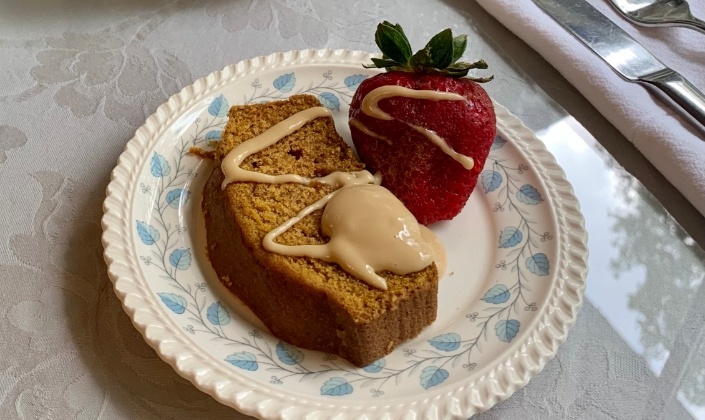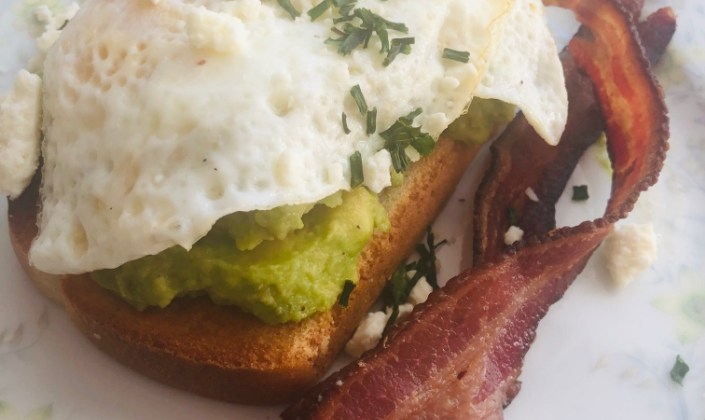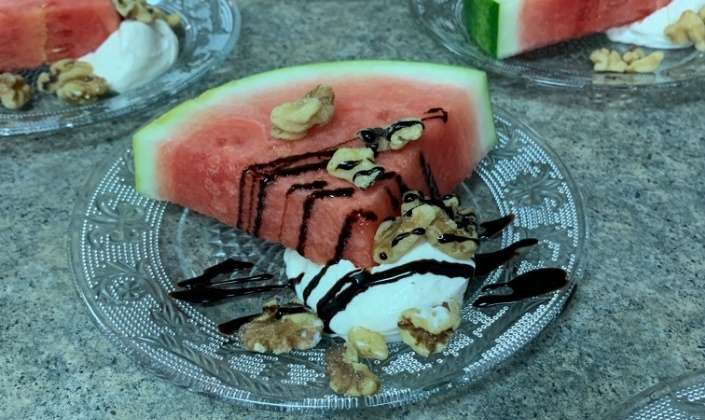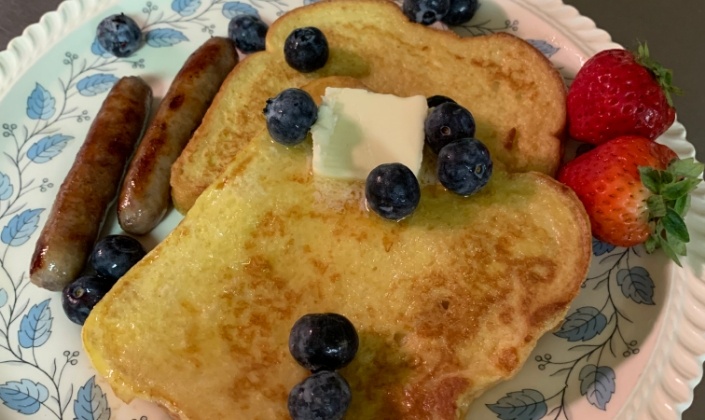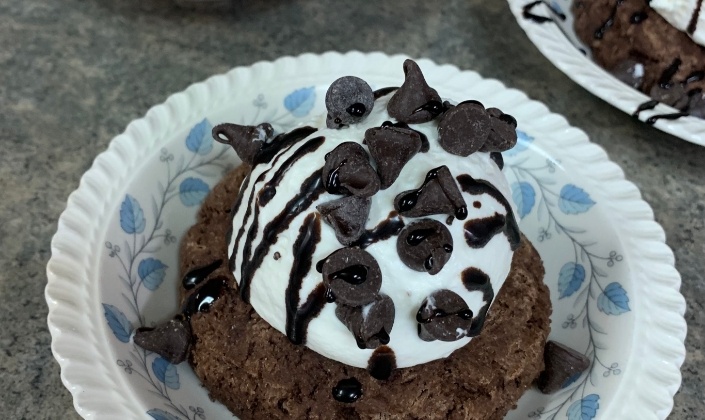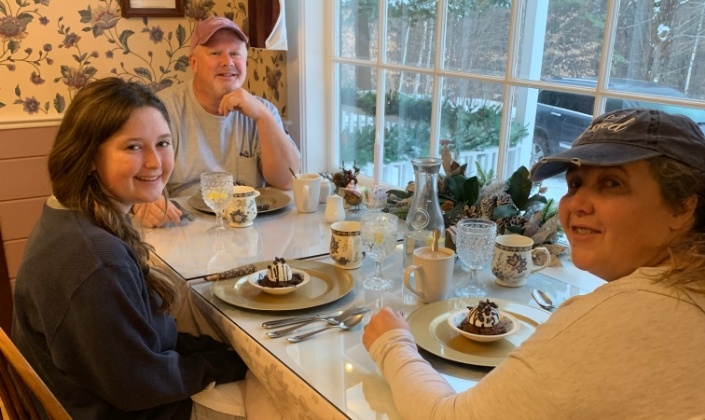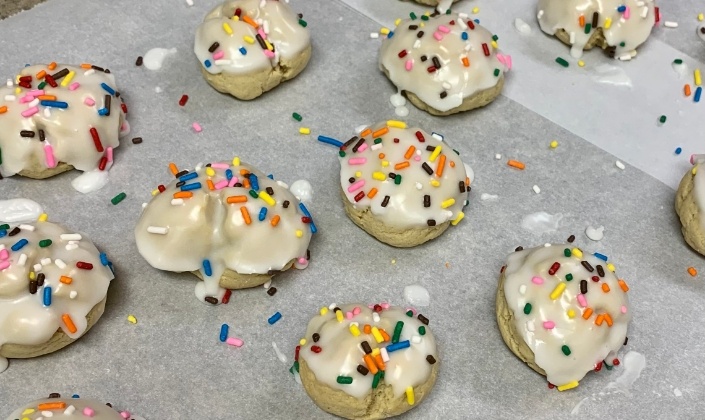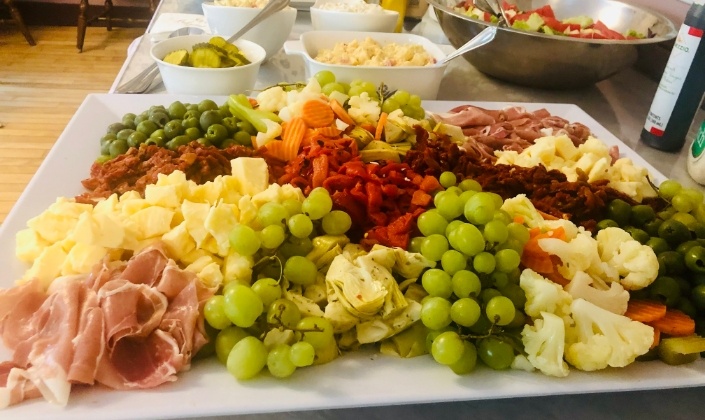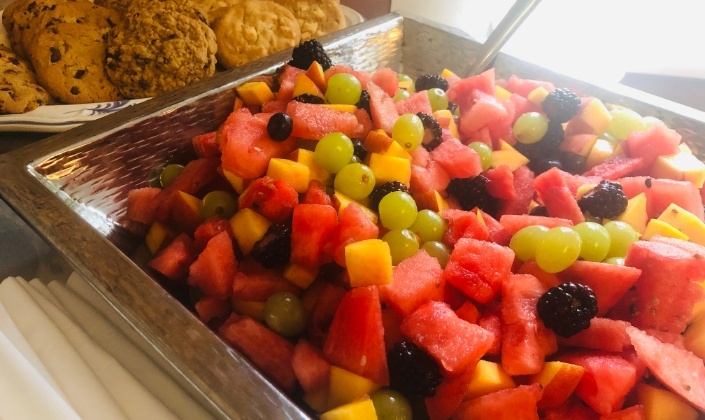 Afternoon Tea
A variety of English teas, hot chocolate (in colder months), or lemonade and iced tea (in warmer months) are served each late afternoon in our Dining Room along with freshly baked treats. This is a great time to replenish your energy after a busy day, visit with other Inn guests, and make plans for dinner in town.
Guests can enjoy their refreshments in either our spacious but cozy Living Room or Mount Surprise Room warmed by the fireplaces when it's cold outside. On warmer days, guests like to relax in one of the rockers on the front porch watching the hummingbirds or sit in an Adirondack chair near the flower gardens taking in our mountain views.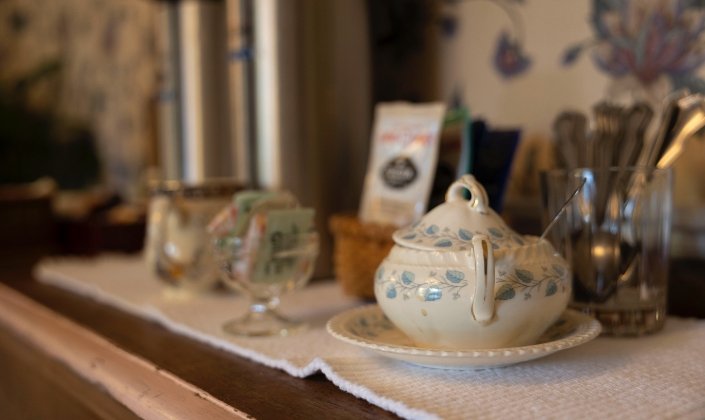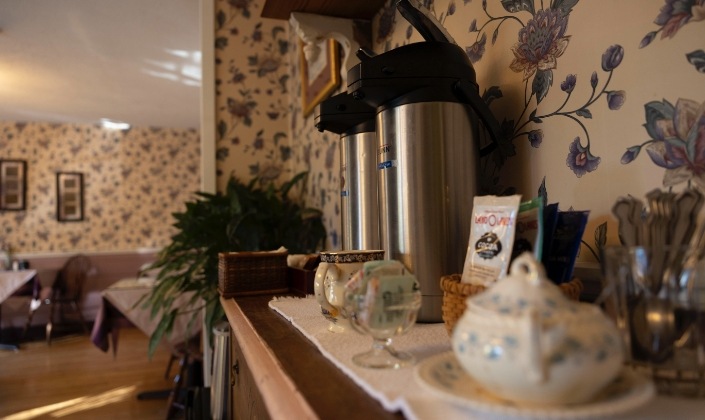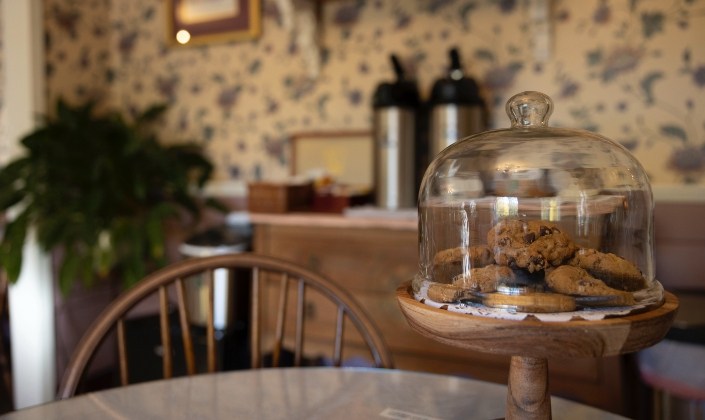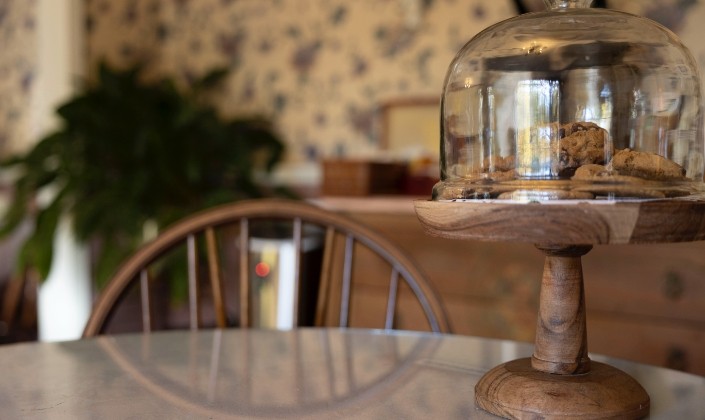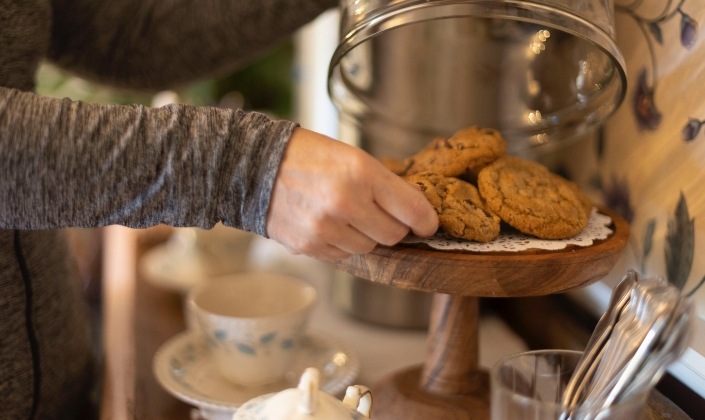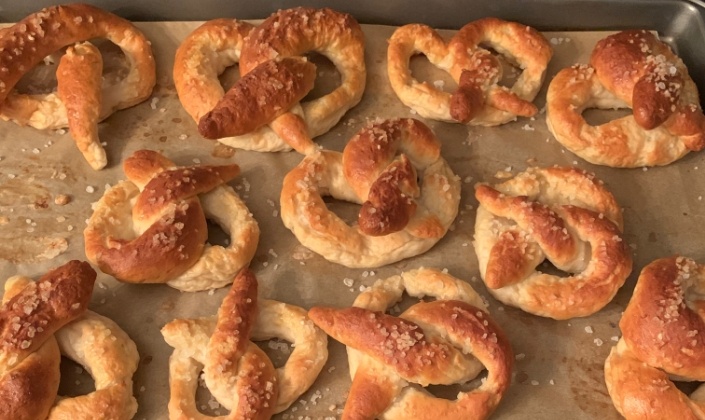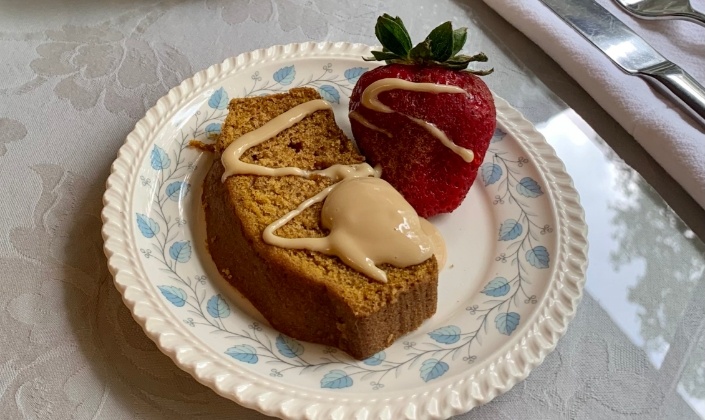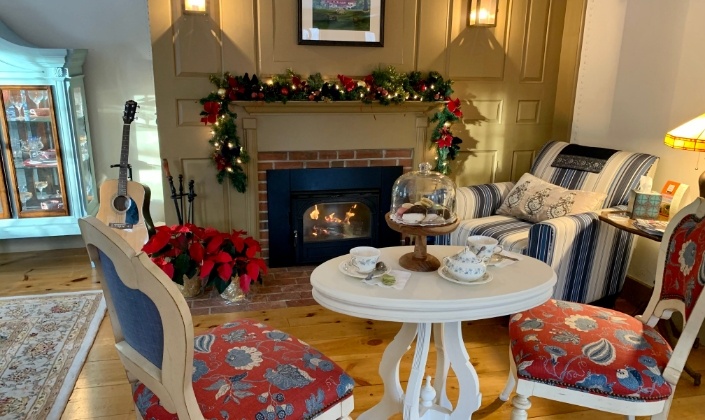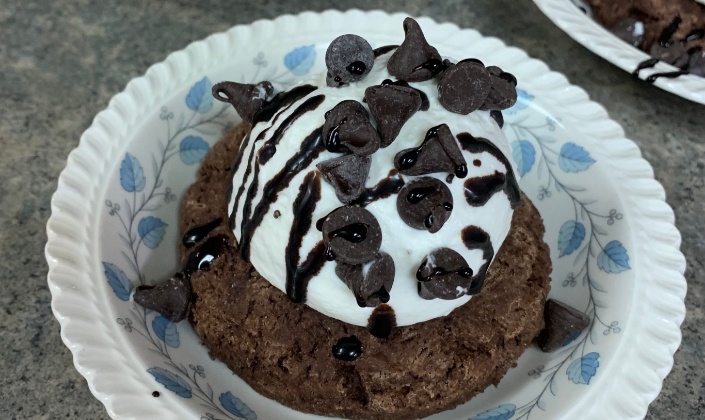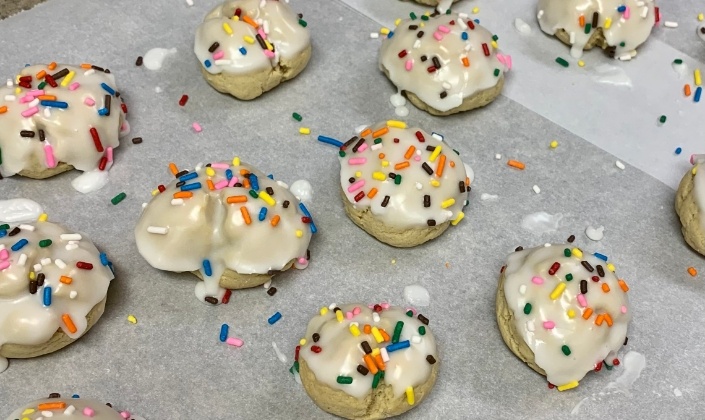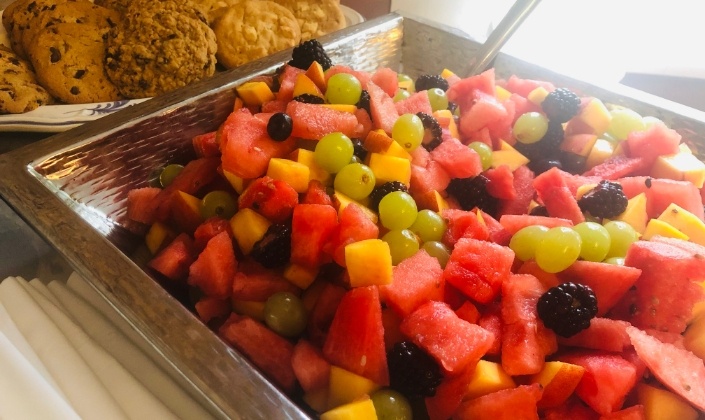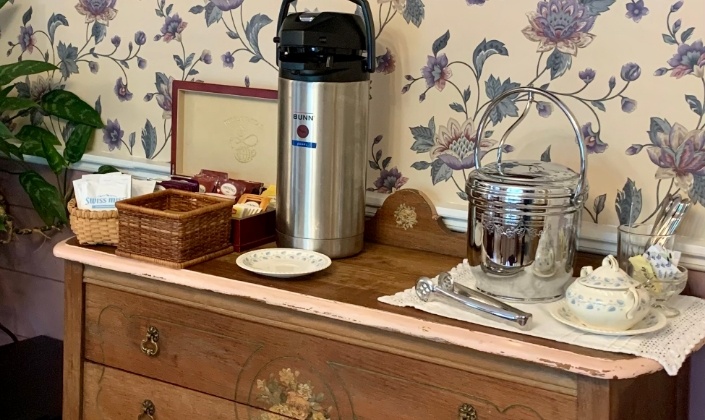 Dinner Options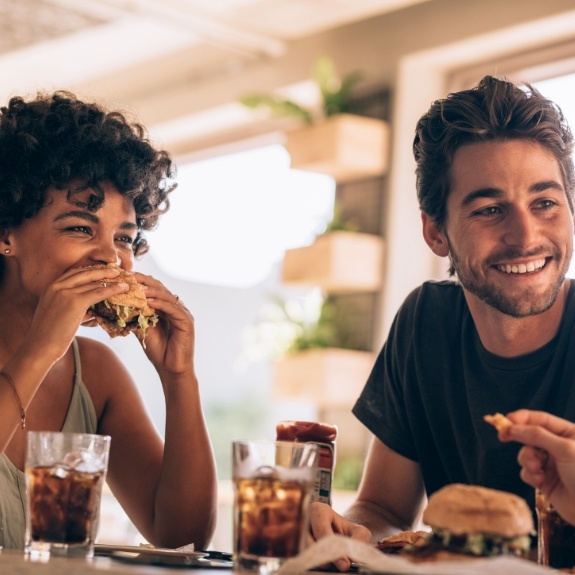 We'll be glad to help you with dinner plans at one of many area restaurants listed below, which offer everything from local to ethnic cuisine in a casual or fine dining atmosphere.
Local Restaurants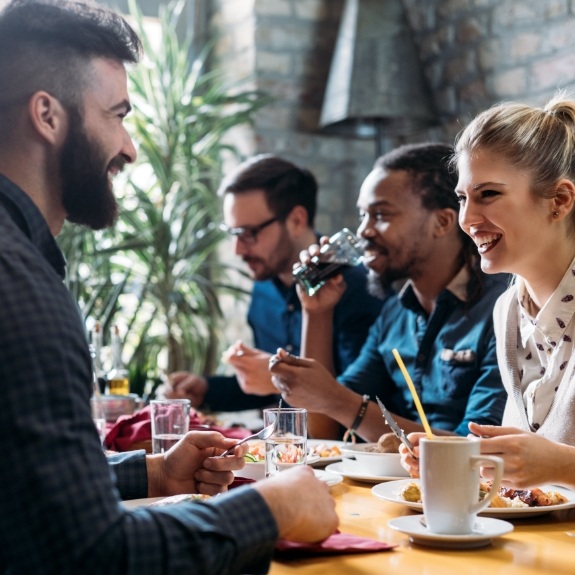 The following restaurants in the Mt. Washington Valley area are suggested based on consistently good food quality and service, including an enjoyable atmosphere in different price ranges. Click on the restaurant name to view their menus and, if you would like us to make a reservation at any one of them, just call or email us and we would be happy to make the arrangements before you arrive.
Area Dinner Recommendations
Lobster Trap Restaurant – North Conway, 603-356-5578 – Moderate $-$$

Consistently delicious, fresh lobster served up in various recipes, including in Italian pasta dishes.

May Kelly's Cottage – North Conway, 603-356-7005 – Moderate $-$$

Consistently delicious traditional Irish fare and American dishes.

Red Parka Steakhouse & Pub – Glen, 603-383-4344 – Moderate $-$$

Consistently delicious steak from locally raised beef.

Black Cap Grille – North Conway, 603-356-2225 – Moderate $-$$

Open, airy restaurant with delicious casual menu, create your own burger toppings, and other new American entrees made with fresh ingredients.

White Mountain Cider Company – Glen, 603-383-9061 – More expensive $$-$$$

Excellent new American cuisine prepared with fresh ingredients served in unique plate presentations.

Oxford House Inn – Fryeburg, ME, 800-261-7206 – More expensive $$-$$$

Excellent new American cuisine prepared with fresh ingredients served in unique plate presentations; pub menu is also available on Fri & Sat in a cozy downstairs pub with a fireplace – less expensive $-$$.