Meeting Rooms – North Conway, NH
Guarantee the Right Place
for the Right Time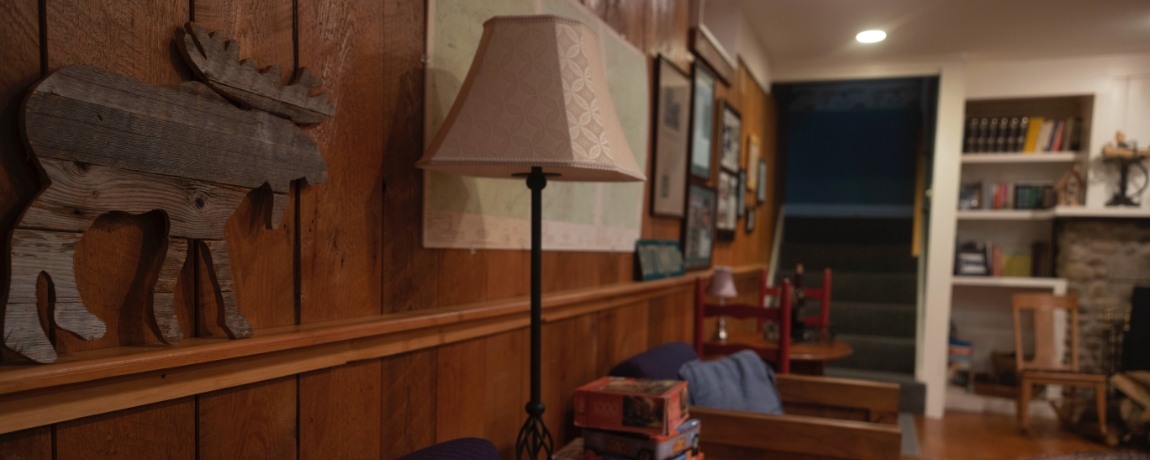 Plan your next small corporate meeting, retreat, or group reunion at The Buttonwood Inn on Mt Surprise where your schedule is our schedule. For a successful meeting or social gathering, each group is given exclusive use of the Inn. You have total flexibility in planning your day.
We've had great success with a small business retreat (up to 20 people) catering a group dinner in our spacious Dining Room, serving an early morning breakfast and mid-morning coffee and tea service with mini pastries. We can also arrange a golf outing, train ride, hiking, yoga retreat, or shopping excursions to name a few of the varied activities in the Mt. Washington Valley.
About Our Meeting Rooms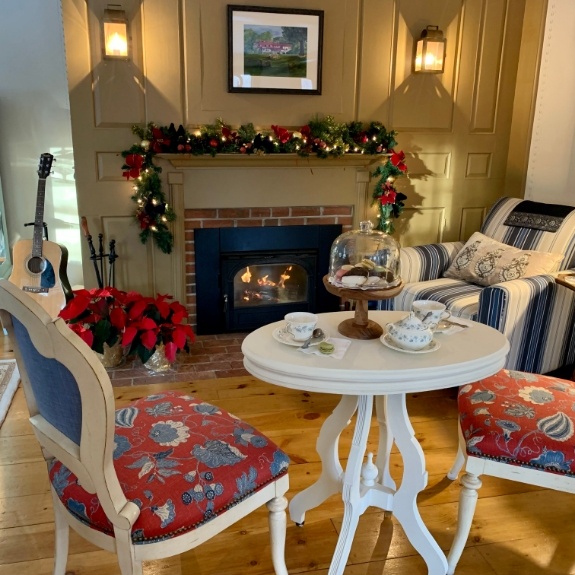 The Buttonwood Inn on Mt Surprise is ideal for workshops and group gatherings. Our Living Room is large enough to hold 20 people in the early morning for lively discussions while sipping coffee or tea. Afterward, everyone can eat breakfast together in our large Dining Room. We also host groups of families and friends who socialize on our front porch, around the pool, or in the back yard because we have Adirondack chairs, a large picnic table, tables with umbrellas, lounge chairs, rockers, benches, and chairs around our fire pit to accommodate many guests.
If you reserve The Buttonwood Inn on Mt Surprise for your next business meeting or social gathering, you can use our L-shaped Living Room, large Dining Room, or the Mt. Surprise Room. During the warmer months, you can also enjoy the front porch and gardens during breaks. We also have a large, heated swimming pool and patio, outdoor hot tub, and fire pit to sit around in the evenings sipping your drink or toasting marshmallows. In the colder months, our wood-burning fireplaces are continuously warming our Living Room and Mt. Surprise Room for the comfort of our guests.
Meeting Room Information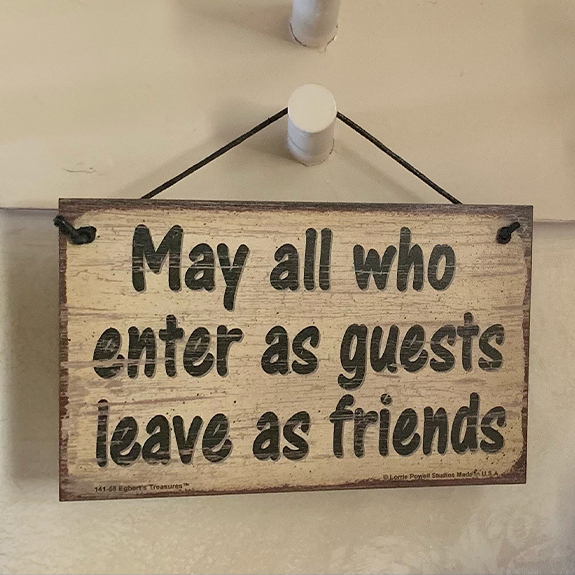 RATES – Please call 603-356-2625 for rates, details, and availability.
Room rates include a full breakfast each morning with a special entree.
Breaks and lunch are calculated according to menu choice which includes tax and gratuity.
Dinner menus will be personalized to your preference and budget.
10% Service charge.
Rental of AV equipment or other equipment can be arranged.
All rates are subject to change without notice.
NOTE: The Buttonwood Inn on Mt Surprise is completely nonsmoking.