Buttonwood Inn on Mt Surprise Reviews - North Conway, NH
Memories Worth Sharing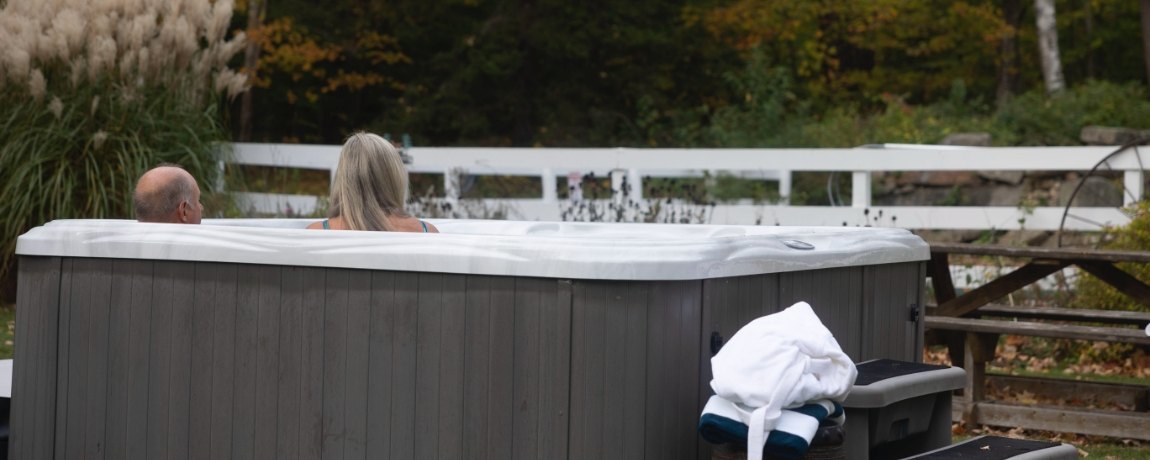 After a stay at The Buttonwood Inn on Mt Surprise, people usually can't wait to tell their friends and family about it. And, thanks to the internet, they can let everyone else know how great of a time they had as well! To help you become excited about your getaway and get a guest's perspective of the experience here, follow the links below to read our most recent reviews.
Our Guests Love Us
---
We stayed at Buttonwood Inn for 2 nights when we were visiting Maine and had the best ever experience. Highly recommend their breakfasts. So delicious !!! The owners and hosts are very warm welcoming and very helpful and their house is perfect as a base and also for a staycation.


Riddhi D
I cannot believe that I have waited this long since our visit to write this review.
If you want to be pampered with wonderful hosts then Buttonwood Inn is your place to go & enjoy the yummy breakfasts, gorgeous views, fun times in the hot tub & pool then this is your vacation spot for all that is SUPER FANTASTIC. From the common areas to the nature walks on the property, a perfect way to enjoy The White Mountain area????????. It is so peaceful & quiet you will want to stay for a long time??.



Eve Sterling
Donna and Doug run this amazing, gorgeous inn with a lot of heart and commitment. The service, cleanliness, tremendous eye for detail simply add to all the little touches that make this place special. We will most definitely return to this gem.


Preetik123
I have stayed here several times. Great innkeepers. Very clean AND quiet. A diamond in the rough. Super location ( just far enough from the maddening crowd). Easy access to N. Conway. Have never been disappointed.



Owen Sweetland
Read Our Handwritten Reviews
Leave Us a Review
Have you recently stayed at The Buttonwood Inn on Mt Surprise? We would love to hear how things went! The best way to share your thoughts is with a Google review, and this will not only help us, but also provide valuable information for others who could benefit from spending quality time surrounded by nature and warm company.