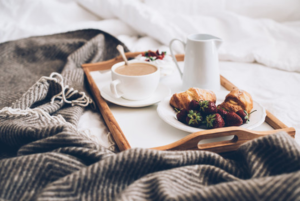 When planning a vacation or a weekend getaway, accommodation plays a pretty crucial role in setting the tone for an unforgettable experience. Even though traditional motels and hotels have been the go-to choice for quite some time, there's a growing appreciation for the unique charm and personalized hospitality that a bed and breakfast (B&B) has to offer. Here's more about some of the irreplaceable benefits that these establishments offer their patrons and why you shouldn't hesitate to book one for your next stay in the North Conway area!
Warm Hospitality and Thoughtful Accommodations
The bottom line is that a bed and breakfast is going to provide you with a vastly more personalized and unique stay than your average hotel! These establishments and their owners have a genuine passion for hosting guests—and the buildings themselves are often quite cool too, from old ranch houses to cozy lofts and everything in between. There's also an added level of privacy, security, and general peacefulness at B&Bs that other options simply cannot offer. You will feel like a welcomed and honored guest from the moment you arrive—not just another name on a screen assigned to a room!
Homemade Meals
It goes without saying that any good bed and breakfast should be able to provide its guests with a top-notch morning meal—hence the name! One of the highlights of staying at a B&B is that they almost universally offer an amazing home-cooked meal in favor of a cup of coffee to-go or those "continental breakfasts" that rarely consist of more than a piece of toast and some fruit. And better yet, you can usually count on the meals to include locally sourced ingredients! From gourmet regional delicacies to hearty local favorites, staying at a bed and breakfast is often a delightful and delicious culinary experience. It is worth noting that if you have specific dietary needs or guidelines to follow, you should inform the owners beforehand—they'll likely be happy to accommodate you!
Knowledgeable Owners with Local Insights
B&B owners are usually pretty passionate and knowledgeable about their area and are often more than happy to impart advice and information to their guests about how to get the most out of their stay. Whether you're looking for a great hiking trail to trek, a cool waterfall to capture pictures of, or simply some other way to pass time one afternoon, you can count on them to point you in the right direction; they aren't just in it for the money—they genuinely enjoy helping their guests have a wonderful time!
Serene, Tranquil Atmosphere
Unlike the bustling nature of hotels, motels, and even resorts, you can count on a bed and breakfast to offer the most tranquil environment imaginable. They have much fewer rooms than hotels and a limited number of guests staying at once, so if you're looking to get away from social interactions altogether, this is a great answer! Whether you're hoping to enjoy a quiet evening of hiking out in nature or cuddle up with a book and cup of coffee in a cozy common space, the peaceful atmosphere provided by a B&B is a welcome escape from the stresses of everyday life.
About the Buttonwood Inn
Located just a couple of miles outside of North Conway Village, the Buttonwood Inn on Mt. Surprise is the perfect place to book your next weekend outing or vacation! If you have any questions about our amenities or you'd like to arrange a stay, feel free to contact us through our website or over the phone for additional information. Telephone: (603) 810-0642.