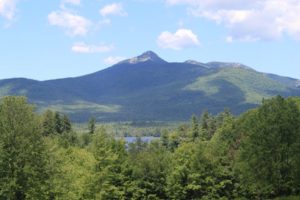 Let's face it—selecting the perfect gift for a close friend or dear loved one isn't always easy! But have you considered giving them something that isn't just practical, but also thoughtful? A gift certificate from the Buttonwood Inn on Mt. Surprise can address both of these points, and more! Keep reading to learn a little more about why giving the gift of travel is one of the most thoughtful presents you can deliver—and why a trip to the Buttonwood Inn in the North Conway area is the best destination!
The Thoughtfulness of the Gift of Travel
If you've ever been on a family vacation or a fun trip with friends, then you know all about how special it is to make fun memories with those you're close with. Whether you're celebrating a birthday, anniversary, engagement, or graduation, or simply just trying to get away, the notion of travel is exhilarating—and being able to gift that excitement to someone is quite thoughtful.
Things to Do Around the Buttonwood Inn on Mt. Surprise
The Buttonwood Inn on Mt. Surprise is the perfect destination to send your loved one, and the area offers plenty of beautiful and scenic views that are sure to leave them feeling awestruck. From the impressive scenery of the Kancamagus Highway to the calm, quaint streets of North Conway, the list of things to do is vast and exciting. The region has over 100 impressive waterfalls to visit, various hiking trails and routes to explore by foot or car, and an endless number of spectacular mountains to appreciate.
Gift Certificates from The Buttonwood Inn
This upcoming holiday season, consider giving the gift of travel with a gift certificate from The Buttonwood Inn on Mt. Surprise! Recipients can unwind and enjoy themselves in a relaxing environment and create special memories that'll last a lifetime. For every $300 spent, you'll receive an additional $50!
Gift certificates are available for purchase at The Buttonwood Inn, as well as via phone, email, or by post. Don't hesitate to give your loved one a special gift this year; the gift of travel is something that they'll be certain to truly enjoy.
About the Buttonwood Inn on Mt. Surprise
Located just a couple of miles from North Conway Village, the Buttonwood Inn on Mt. Surprise is the perfect place to enjoy a calm and relaxing getaway! Occupying six beautiful acres, the Inn houses ten individually decorated rooms, two large social areas, and several amenities to ensure a cozy and pleasant stay. If you have any questions or would like to check out their availability, feel free to contact the Inn online or over the phone for more information: (603) 810-0642.